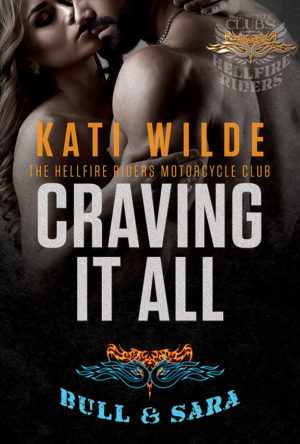 As the Hellfire Riders' enforcer, Bull makes sure the club's enemies get what's coming to them. But this giant tattooed biker never saw what's coming for him…
Every morning for months now, I've been watching her. Sara Abu-Hamdi's got a sweet smile and a curvy ass—and real soon, I'm going to make her mine. But I've got to move slowly, because there's grown men who take off running when they see me coming, and the shadows in her dark eyes tell me she's been running for a while.
But when one of the Hellfire Riders' deals suddenly goes sour, and Sara sees something she shouldn't, my plan to go slow gets flipped upside down real fast. Because she's ready to run again—but I'll do whatever it takes to get her sexy little body under me until she craves my touch so hard, she'll never leave.
Whatever it takes. Even if that means keeping her in lockdown and forcing her to share my bed…
Craving It All is a completely standalone romance within the Hellfire Riders series. You don't need to read the other books in the series to enjoy Bull's story. Craving It All is a double-length novella of 46,000 words and includes a HEA.
---
Why is his novella coming before Stone's book? Breaking It All ends with a teaser for Stone's romance, but his book will come after a novella for Bull — this is for two reasons. One, Breaking It All took longer to write than I anticipated (it was also a longer story than I planned to write, despite cutting out as much as I could.) I suspect Stone's will be the same, which means a longer wait. So this way, you get more Hellfire Riders more quickly.
But the second reason is that Stone's book is also going to be a rough ride, emotionally, so I wanted to slide in a shorter, sweeter tale between Gunner's book and Stone's book. It gives me a little mental break so that I don't burn out on the long stories…and I just really enjoy writing about Bull! He's not one of the characters I expected to like so quickly, but I've kind of loved him since his first line in Betting It All.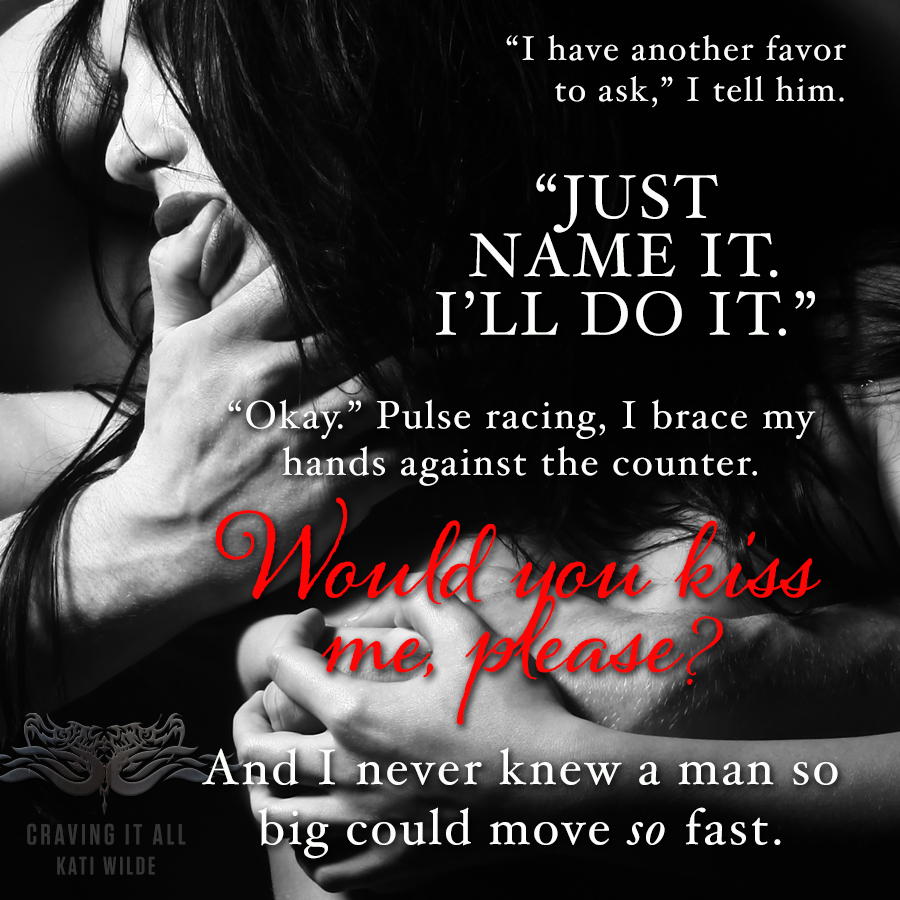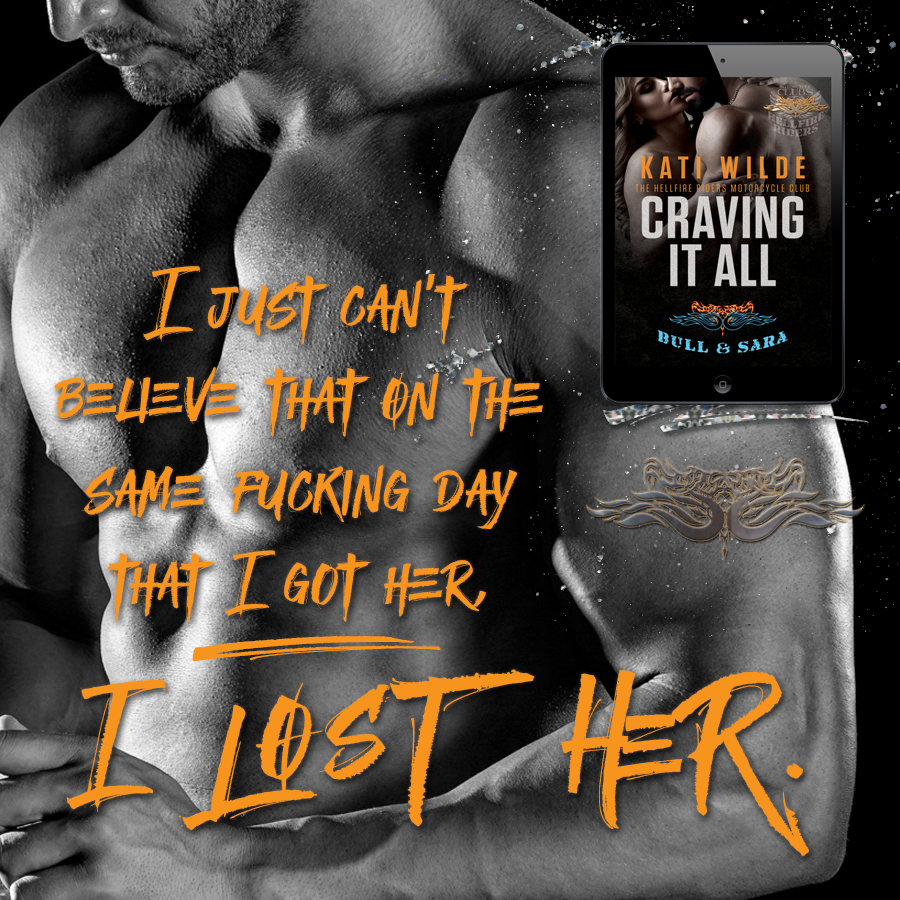 Subscribe to receive news and updates!