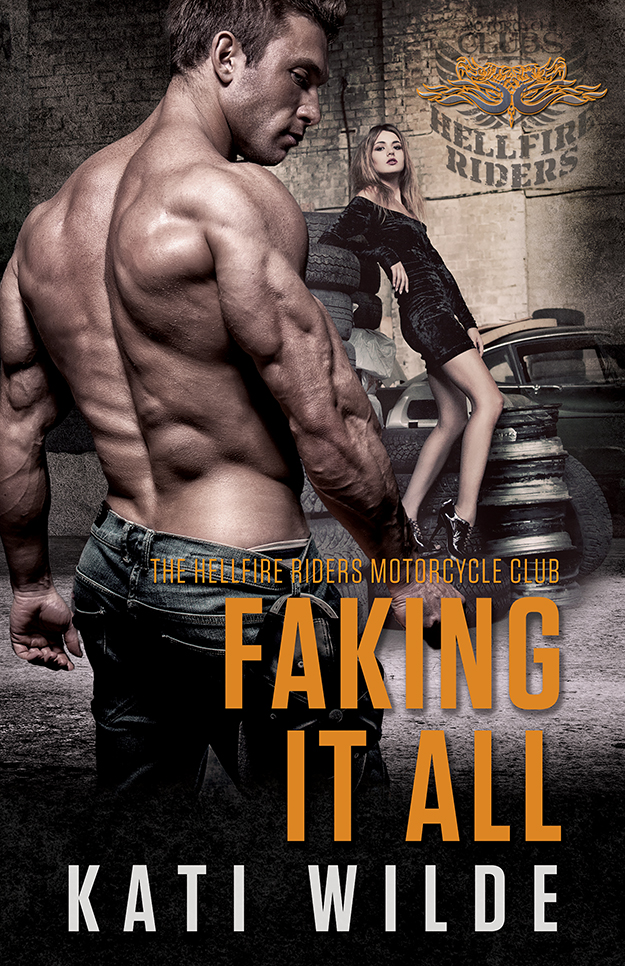 Everything about me is fake…
I'm a small-town nobody named Olivia Burke, but I look exactly like a Hollywood somebody—that somebody being Keri Bishop, one of the most famous movie stars in the world. Now a threat against her life is going to change mine, freeing me and my little sister from my stepfather's abusive control. All I have to do is pretend to be the actress until the danger is eliminated. I won't even be in the public eye; I'll be hidden away in a remote location owned by the Hellfire Riders—a motorcycle club hired by Keri's husband to guard me—and under the personal protection of a sexy, lethal biker named Duke.
…except how fast I'm falling for him.
I can't tell anyone who I really am—not even the man protecting me. His stormy gaze threatens to pierce the glamorous mask I'm wearing, but if Duke discovers the truth, I'll destroy my chance to escape the hell I've been living in. Yet I don't know how long I can keep this secret. Because Duke's got demons of his own, and I'm desperate to soothe his tormented soul with my soft touch, with a lingering kiss. But I'm impersonating a married woman. And if I slip up even once, I risk losing everyone I love…
Starting with Duke, when he finds out how badly I've deceived him.